Publications and Newsletters


Green Trademarks and Sustainability in Argentina
Nowadays, most companies know that using trademarks that are associated with environmentally friendly, sustainable or healthy products or services is good for sales. In recent years, there has been a growing trend of companies using environmentally conscious branding to highlight their commitment to sustainability. This might involve using terms like "green," "eco-friendly," "sustainable," or related words in the brands, logos, or slogans to convey their dedication to environmental responsibility.
This is so because the new generations of consumers are increasingly aware and demand more and more sustainable products that are friendly to the environment and to health in general, and these Green Trademarks could be a way for companies to distinguish their products or services in the market by emphasizing their eco-friendly attributes.
In Argentina, these so-called Green Trademarks are in general registrable according to our law, though sometimes disclaimers are needed.
Notwithstanding the above-mentioned, it is important to remark on some existing limitations to the registration of these Green Trademarks in Argentina.
In this sense, Section 11, Decree No. 206/2001 of our Law on Ecological, Biological or Organic Production No. 25,127 establishes that the terms "BIOLÓGICO", "ECOLÓGICO", "ORGÁNICO", "ECO" or "BIO" cannot be registered as trademarks when the covered products are agricultural, such as food, fiber, wood, furniture or paper.
Excluded from this restriction are trademarks whose registration was in force and which had been registered before the date of enactment of Law No. 25,127 (1999).
In addition, Trademark Office Provision No. 1193/07 clarifies that the prohibition of registration shall cover the products of classes 29 (partially), 30 (partially), 31 (entirely), 32 (partially), 16 (partially), 20 (partially) and 24 (partially).
Also, the provision states that this absolute prohibition must be observed even when the products have obtained an ecological, biological or organic certification, since the norm does not distinguish such circumstances.
It is worth mentioning that some consider the Section 11, Decree No. 206/2001 to be unconstitutional because it alters the Trademark Law N° 22362, which does not include this absolute prohibition.
According to our legal system, a presidential Decree cannot alter a federal law. Furthermore, said decree exceeds the Law on Ecological, Biological or Organic Production No. 25127 content, which is prohibited by our legal system.
However, Section 11, Decree No. 206/2001 constitutionality has not been successfully challenged yet. Consequently, any brand owner interested in registering trademarks in Argentina including any of the wording "BIOLOGICAL", "ECOLOGICAL", "ORGANIC", "ECO" or "BIO, for the goods previously mentioned, must prepare to challenge said Decree or simply refrain from applying for such trademarks.
Author: Diego Palacio.
IP Lawyer and Partner.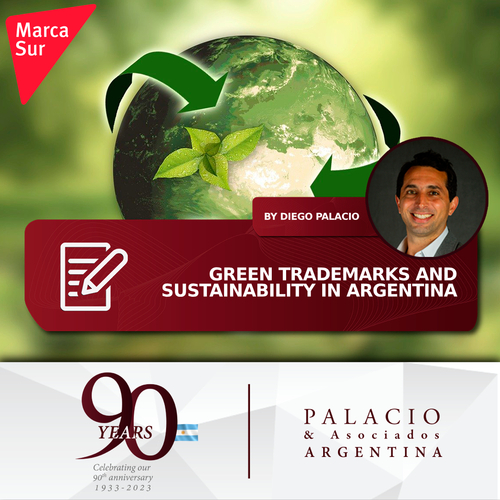 Follow us in our social media: